Why BOTE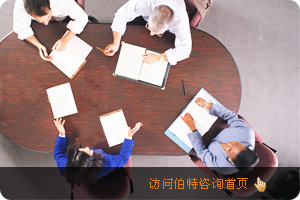 Facing to all the furious competition, shrinking marketplace and accelerated technical breakthrough, strategy effectiveness and management efficiency are crucial to companies to survive, sustain and grow. They try to implement all kinds of management solutions to make best strategy plan, squeeze savings in the supply chain, ensure higher capacity utilization at the shop floor, continuously upgrade the product and delight customers. But all these plans need to be steered by employees, by people. BOTE Consulting, from the very beginning, positioning as a HR management consulting firm, with the passionate aspiration to provide a dashboard and best solution to companies' people engine, to your most valuable and powerful competency. That's Why BOTE.
Business now need to focus on attracting, retaining and harnessing the best talent in a more holistic and strategic manner. Also, measuring the contribution of HR to business success is the foundation to its becoming a strategic business partner. It's difficult to overstate the power of measurement and modeling as a tool for change and strategic impact. But we all heard before "What get measured, gets done." HR needs to quantify their contribution to the organization and demonstrate value. That's Why BOTE.
IT, as the most influenced technology, changed our life style, business flow, communication manner and our management environment. There are two biggest contributions that IT system provided to companies, one is the data storage and implementation efficiency, the other is standard process maintaining the workflow and stable quality. Also, the customized HCM IT solutions can help collect a significant amount of data on employee behavior and performance to present a complete, up-to-date picture of workforce issue, integrate all HR initiatives from various sources to guide decision making. That's Why BOTE.
BOTE Management Consulting, found in Y2001 as a traditional HR consulting firm, with years surviving struggling and industry study, began to launch his strategic business transfer in Y2006. We hold "Human Capital" as BOTE's core beliefs, values and aspirations. It illustrates a vision that guides the thoughts and actions of our consulting services, Human Capital Measurement Modeling and Management (HCM3) research and tools development in attaining the goal to "Creating value for company clients".
Shanghai office: Floor 5, Baohua City Center, 518 An Yuan Road, Shanghai  200060, PRC
Tel: + 86 21 6660 0069
Beijing office: Floor 8, Huizhi Tower, 9 Xueqing Rd, Beijing 100085, PRC
Tel: + 86 10 8273 1285
Guangzhou office: Floor 3, Building C8, Dongtiwan, Zhongshan Er Road, Guangzhou 510000, PRC
Tel: + 800 820 8856
Software Development Center: Floor 5, 18 Tianshan Road, Shanghai 200336, PRC